Common Sense Conservative Leadership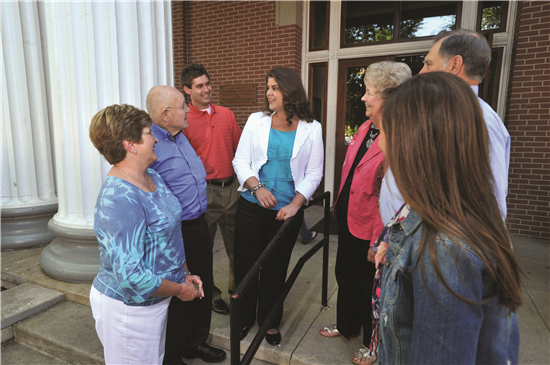 Conservative Leadership That's Making a Difference
Balancing Budgets & Lowering Taxes
Reducing the Growth of Government
Fighting Washington Overreach
Supporting our Veterans
Improving Education
Supporting Small Business
Protecting our Constitutional Rights
"All of us know that the federal government in Washington, D.C. is broken. Fortunately, under Republican leadership, things are different here in Tennessee. In Washington, our national debt is out of control, but here in Tennessee, we have the lowest per capita state debt in the entire country. And, unlike in Washington, here in Tennessee we have actually balanced our budgets, lowered our taxes and cut government spending.
Serving as your state representative has been the greatest honor of my life. I ask for your vote so that we can continue to move Tennessee forward."
~ State Rep. Dawn White
News
Thursday, September 6, 2012 11:11 AM

NFIB Endorses Dawn White

"Dawn White will be a very strong supporter of free enterprise in the General Assembly and will work to protect small businesses in House District 37," said Jim Brown, state director of NFIB/Tennessee. "Dawn White is the clear choice for small business because she will emphasize reducing the burdens of government on hard-working entrepreneurs."
---
Thursday, June 28, 2012 10:26 PM
Today's Supreme Court decision is disappointing. Common Sense Conservatives know that Barack Obama's federal government has crept into yet another area of our lives, uninvited and unwelcome. In light of this decision, our only option at this point is to elect a new president and members of Congress who are committed to repealing Obamacare...
---
Friday, May 11, 2012 8:10 AM
Dawn White, candidate in the Republican primary for the Tennessee House of Representatives in the new 37th District, announced today that she supports the full repeal and elimination of the Hall Income Tax in order to help improve Tennessee's economy and create an environment that is more conducive to job creation.